What does Vitalize You Wellness have to offer?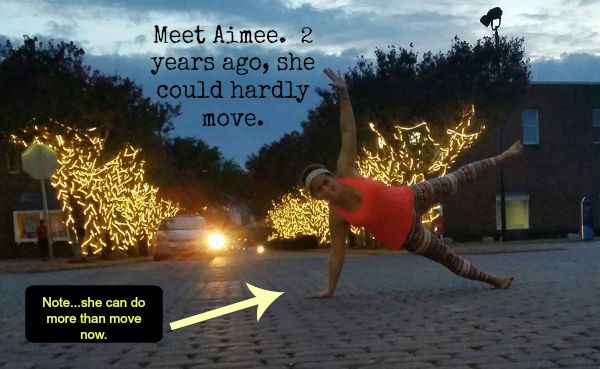 Vitalize You is ready to help you take control of your life!
If you are ready to make a commitment to your health, you have come to the right place.  The issues I had from autoimmune were extremely difficult to handle.  These issues included spawning new invisible diseases until I was UNABLE to move. That's right. I could hardly move. My hips had gone out, and I was in the worst pain I had ever felt in my entire life. My skin was on fire from fibromyalgia and I could not sleep at all. It was a horrible way to try to live. Around that time I found research indicating that phytotherapy, or plant based supplements, could in fact help me balance my gut health.
I believed that I had discovered the "root" of my health problems after many long years of research. I did not give up, and I made a plan. Let me assure you, there is NO such thing as a quick fix when you are dealing with intestinal issues that come from autoimmune diseases such as Hashimoto's. It needed to be a lifestyle change for me, and the need to get well had to outweigh the temptation of bad food. So I made a hard decision, but it was the absolute best decision I could have made. I was getting well no matter what it took!! Are you there yet? Have you come to the point that you are ready to commit to your wellness? If the answer is YES, then I have some options for you.
Option 1, Decide whether you prefer group coaching or online self-paced courses. 
Read more about that
here  <<< Click link.
Option 2,Head|Heart|Health Club  << Skip down to that and read about it, but the basics are that you really want to learn more about what is holding you back and how to overcome the thoughts that seem to be sabotaging your health. You need some help connecting the dots and making your own personalized plan.  There will be daily prompts in a closed group, online tutorials and videos to follow as well as worksheets and the option to utilize my one on one coaching.  You have to be a member of the group first so that I know you are ready to do the work.  The monthly content changes and for less than the price of 2 cups of coffee, you get content that meets your needs.
Option 3
,
4 Weeks to Wellness Online Coaching
course. I created this program specifically for my long-distance clients who needed more! They needed step by step action steps that would really help them no matter where they were in their health and wellness journey. This course is truly about finding out who you are. We cover how to add movement into your life, why sugar might be sabotaging your health, how to create a healthy routine in your life, what journaling can do for you, and what self-care really means…plus so much more!!  You even get the bonus option and everything I add from the day you buy for life, is yours!  That means, if the price goes up because I add more material, you still get access for life without paying any more!
Option 4
, is my personal
Journal Coaching
and this is on an as-needed basis based off the topics described on my page.  I can even present a workshop to your team and speak at your next event.  It does not have to be local!  Contact me for more.  We can entwine yoga and journal therapy at your next workshop.
Let me know how we can work together!